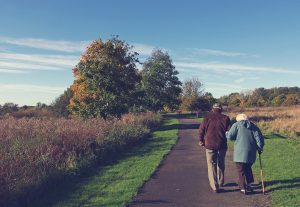 On 30 October, several EU-funded initiatives participated in an online workshop organised within the general framework of the Sustainable Places Conference 2020. The workshop, titled "Sustainable Housing Supporting Health and Wellbeing," centred on the benefits of and the ways to create living spaces fit for all walks of life.
Among a broad range of innovative projects and therefore participants with various backgrounds, Annelore Hermann (Universidad Politécnica de Madrid) presented TeNDER and how it fosters independent living, particularly in old age.
Each project is developing tools, policy recommendations, and services that contribute to sustainable housing and other living environments. This entails, for example, creating age-friendly home certification models (Homes4Life), as well as TeNDER's own integrated care system.
Other initiatives are focusing on policy and strengthening the links between various stakeholder groups that have a strong impact on healthy ageing and wellbeing (SHAFE). Linked to these policy goals is the work of researchers and other stakeholders seeking to support the creation of age-friendly communities, integrated health, etc. (NET4AGE-FRIENDLY). Meanwhile, AGE'IN and SmartWork aim to improve access to living and working environments that help extend the independence of ageing populations.
The ongoing pandemic has put a spotlight on the needs of people and communities over the course of time. What all the projects and the people behind them have in common, is that they strive for more safety, more independence, more sustainability, and above all: less isolation.