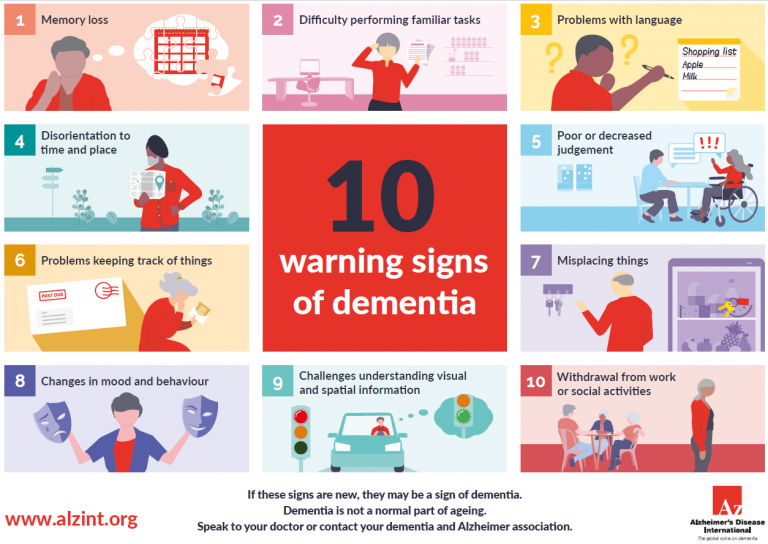 Each year during September, people unite globally to raise awareness about Alzheimer's Disease and other forms of dementia.
Alzheimer's Disease International gathers resources in multiple languages and joins its 105 members worldwide to support research, raise funds for treatment and potential cures, improve our knowledge about dementia, and fight the stigma associated with it, among other activities.
In line with 2021's campaign, which focused on the importance of knowing the warning signs of dementia and seeking a prompt diagnosis, 2022's campaign will focus on ways communities, policies, and institutions can support people suffering from dementia and those who surround them.
Join us and other initiatives, organisations, and institutions supporting this year's campaign!