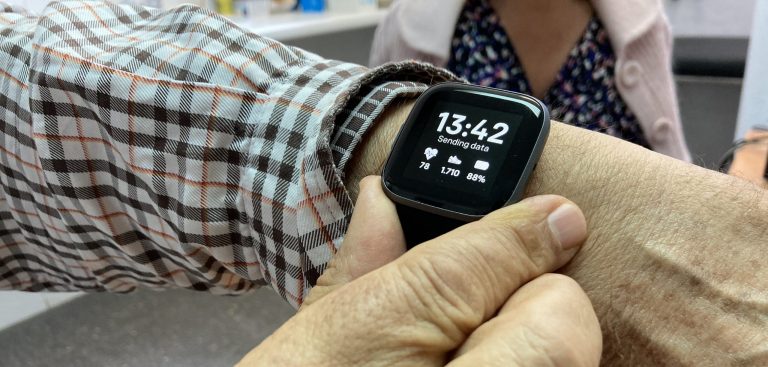 Europe is ageing. People are living longer; fertility rates are falling; and in some cases, inflows of retirees have altered countries' demographics dramatically.

According to EU projections, by 2070, 30 percent of Europe's population will be 65 years or older (compared to 20 percent in 2019), and 13 percent will be 80 years or older (compared to just under 6 percent in 2019). At the same time, the average number of childbirths per woman is on the decline — from 2.6 children in 1960 to 1.55 in 2018. At this rate, the number is likely to fall further.
The issue is not just the growing numbers of old people in Europe — who are a testament to the high quality of life in EU countries (with Denmark, the Netherlands, Sweden, Finland, and Luxembourg receiving some of the world's top scores according to the OECD) — rather, it is the increasing prevalence of diseases which tend to affect the elderly.
Alzheimer's is already set to become one of the most significant health crises of the 21st century. In 2015, Europeans who suffered from dementia (Alzheimer's is a form of dementia) totaled some 10 million, and that figure is expected to hit 13.4 million by 2030 until topping at 19 million by 2050, according to the Active & Assisted Living Programme.
Cardiovascular disease, the leading cause of death in Europe and a major cause of disability, will become a greater burden as well. In 2015, more than 85 million people were living with forms of heart disease. And with more and more Europeans reaching advanced ages, a considerable rise in heart failure, atrial fibrillation-related stroke, heart valve disease, and coronary heart disease can be expected.
But it doesn't end there. Parkinson's, a debilitating, incurable disease, will become increasingly common as the elderly population grows. Currently, PD is the second most prevalent neurodegenerative disorder among people of advanced age and can cause disability and care dependency. The Movement Disorder Society anticipates that the number of people affected by Parkinson's in Europe, Canada, and the US combined will rise by as much as 92 percent. And as more Europeans are affected by PD, they will require more robust care from health providers.
Meanwhile, societal trends in Europe aren't doing any favors for the burgeoning health crisis. More people live alone. Single-parent households are on the rise and couples increasingly opt not to have children. By 2070, Europe's population will account for just under 4 percent of the world's. As a result, the European Commission anticipates that people who require long-term care in EU-27 nations will grow from 23.6 million in 2030 to 30.5 million in 2050. But there won't be enough people to care for them.
Covid-19 underscored how dire the situation really is. In Italy, for instance, more people died in 2020 than at any time since WWII. Even immigration wasn't able to stem the demographic implosion marked by Covid-related deaths and astonishingly low birth figures. Deaths in Italy surpassed births by 342,000 in 2020.
But for every problem, usually, there is a solution. And technology often can be part of the answer. Enter the era of assisted living.
With all the challenges that Covid-19 presented, it accelerated the transition to virtual care and highlighted how connectivity can improve people's lives.
Thanks to virtual assistive technology, seniors have been able to access medical care without having to put their lives in danger. It helped them connect with relatives remotely and live independent lives, ultimately delaying the need for hospital care.

Such technological advances not only empower seniors but their families and care facilities. Senior living providers are already planning to make big investments in assistive technologies in the years ahead. Mid-last year, a survey conducted by global health multinational Philips and Senior Housing News, showed that nearly 90 percent of senior living facilities expect to make substantial investments in resident monitoring, contact tracing, telehealth, and virtual tours. Not only will these assisted living technologies help alleviate Europe's growing labor shortage, but they will likely minimise potential contagion by limiting human-to-human interaction. The benefits of such technologies are therefore enormous for patient health and efficiency.
The real gamechanger will be assisted living's humanising effect.
By combining devices that are easy to use and already well-known — think smartphones, health bands, and motion sensors — affecTive basEd iNtegrateD carE for betteR Quality of Life (TeNDER) will be able to track vital signs, capture movement gait, and even recognise emotional states and changes.
But what makes TeNDER so humane is that it links the patient's ecosystem rather than replace it. Furthermore, the project is co-created with users themselves, and as a result, the system reflects their highest needs. Respect for the patient environment also ensures that the innovation is attentive to the specific care needs of each patient.
TeNDER incorporates a sophisticated network of sensors and high-tech to provide state-of-the-art monitoring capabilities. From a sensor that tracks almost every detail of a person's sleep (deep, light, and REM) to a Kinect Camera which detects a person's presence and motions, and a localisation sensor that determines a patient's room-level position and simultaneously measures the signal strength from a Bluetooth bracelet, the system is highly robust and comprehensive. To top it off, all the data which is collected can be sent to the Cloud.
Moving forward, patients, health care workers, and children of ageing parents will be empowered like never before. Caregivers will be able to monitor a patient's physical and emotional well-being from near and far. And that's an incredibly powerful tool, especially for a demographic, which in generations past, suffered neglect, and at times, abuse.
We are committed to the ageing populations of Europe; after all, they are much more than a demographic; they are the heart of our communities and our own families. Technology, once again, demonstrates how it averts even the most challenging crises. Welcome to the era of virtual assistant technology. It may be just the solution Europe needs to curb the negative effects of its demographic shifts.