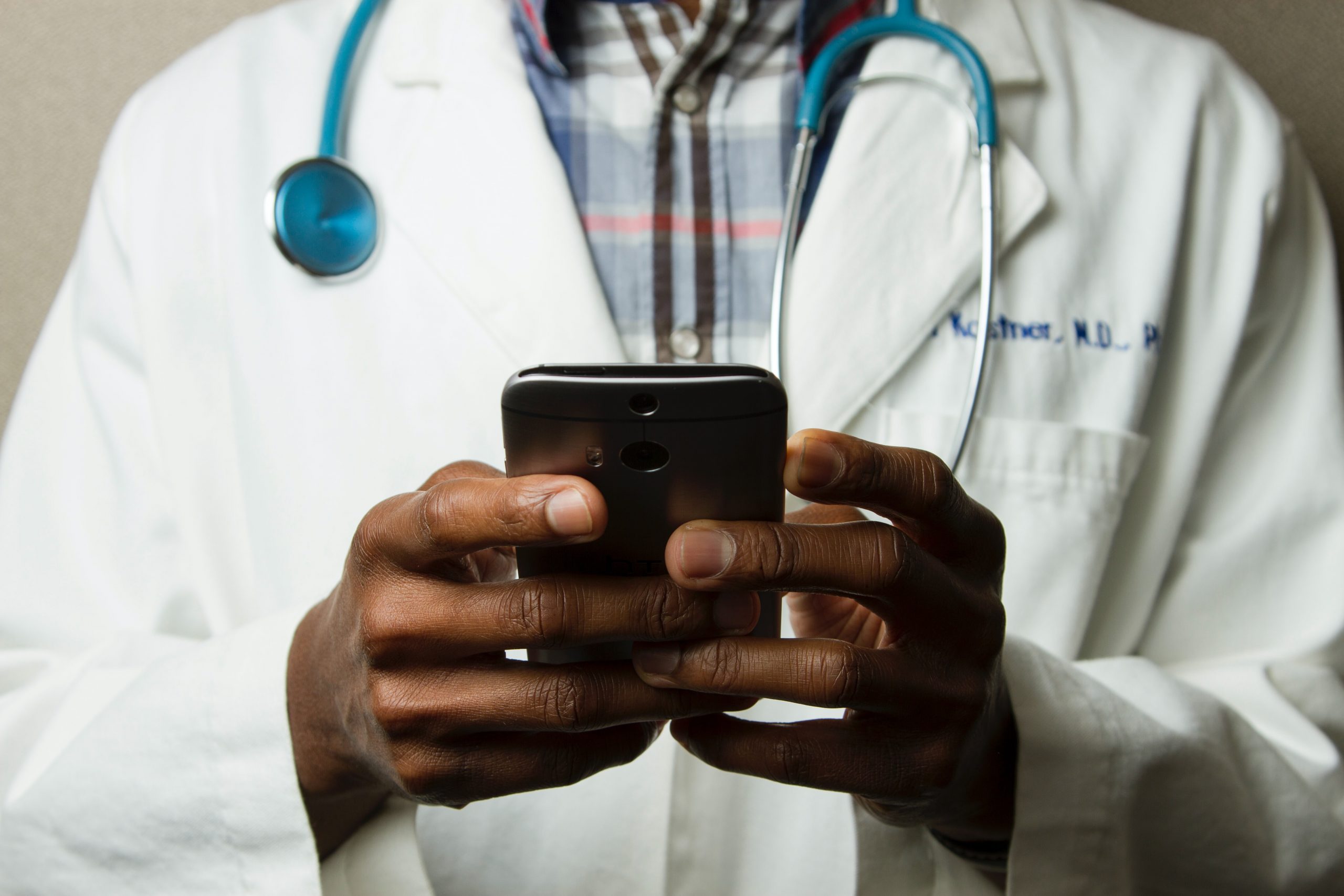 Telemedicine has shown tremendous growth around the world recently, and the COVID-19 pandemic has only spurred an increase in the number of people who utilise telehealth services. Specifically, the global telemedicine market will grow from USD 79.79 billion in 2020 to USD 396.76 billion in 2027 (Fortune Business Insights, 2021).
Telehealth "is the use of digital information and communication technologies, such as computers and mobile devices, to access health care services remotely and manage care" (Mayo Clinic, 2020). This area of virtual health can also be called e-health (electronic health) or m-health (mobile health), and often encompasses virtual appointments, patient portals, remote monitoring of health conditions, care coordination between healthcare professionals, personal health records management, as well as many more resources. Though telehealth is based on the same fundamental principles globally, the United States and Spain have unique circumstances that they're both facing in the telehealth market.
The growth of the American telehealth market has many contributing factors, such as the COVID-19 pandemic, an ageing population, the prevalence of chronic diseases, the cost of care, and applicable government policies. In the United States, about 70% of hospitals and 52% of physician clinics/groups offer telehealth services to patients (Arizton, 2020).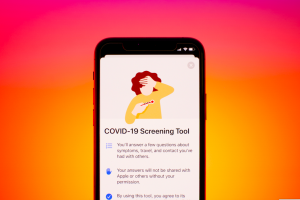 COVID-19 has significantly increased the use of e-health services, as well as the number of services being offered. This is due to decreased exposure to infectious diseases by being seen virtually instead of at a healthcare facility. Additionally, telehealth holds the potential to help America's elderly population retain their independence while still receiving care for chronic conditions, such as Alzheimer's, diabetes, Parkinson's, or heart disease.
Telemedicine also provides the opportunity for cost savings for both healthcare organisations and patients, due to savings in transportation costs, flexible hours that result in less time away from work, and additional family expenses (Bynum, 2003). Though there are many healthcare organisations offering telehealth, coverage for these services varies greatly depending on each state's regulations and government financial assistance, as well as individual insurance plans.
Telehealth services are generally covered by most private insurers. Additionally, the Office for the Advancement of Telehealth (OAT) government programme provides funds to promote and improve telehealth services in the U.S., though their resources are limited (HRSA, 2021).
There are a few trends in the U.S. telehealth market. Foremostly, growth in telehealth is being fueled by non-hospital-based healthcare providers, with urban areas using the services more than rural regions although there has been massive expansion in both sectors (Robeznieks, 2019). In general, younger people between the ages of 31 and 40 years old were most associated with the use of telehealth. Additionally, women are more likely to use these services. Lastly, certain patient populations use telehealth more frequently than others, and those include patients with acute respiratory infections or mood disorders. The majority of telehealth services are provided by primary care providers, not specialists.
The view across the Atlantic: telehealth in Spain
Spain's telehealth market faces similar circumstances with the pandemic, a rapidly ageing population, the presence of chronic diseases, and applicable policies. Spain has also seen an increase in the usage of telehealth services during the pandemic, but the challenge will be utilising it permanently (Rouger, 2020). Spain's rapidly ageing population is one of the areas that is affecting telehealth the most. By 2050, as much as 30% of Spain's population will be aged over 65 with the number of over-80s set to exceed four million (Fernandez, 2010).
Information and communication technologies have the potential to enhance the quality of life of ageing populations, making e-health solutions especially valuable in Spain. An example of this is the participation of the Parkinson's Association Madrid in the TeNDER project, which uses technology to create an integrated, scalable, and interactive care ecosystem that can be adapted to support people with different chronic conditions (TeNDER project, 2020).
In relation to the funding of most telehealth services, it's financed through public resources in cases where telemedicine replaces a traditional service (Momentum, 2012). There are many types of users when it comes to telehealth in Spain. It's quite common for telehealth services to be attached to primary care instead of specialised medicine. People with cardiovascular diseases, chronic obstructive pulmonary diseases, and diabetes are among patient populations that utilise e-health services the most through telemonitoring and teleconsultation.
Lastly, there are many types of services being offered through m-health applications that target well-being and self-care. This contributes to a portion of preventative medicine, as many people use e-health solutions to stay healthy currently. When it comes to the type of solution, medical devices and software dominate the market. Overall, various factors contribute to the telehealth market both in the United States and in Spain.
This blog was written by Greta Hanson, an undergraduate of Applied Science in Health Services Management (BA) at the University of Minnesota in Minneapolis, MN, USA. Greta is currently undertaking a virtual international internship program, which has given her the unique opportunity to work with project partners Parkinson's Association Madrid and the TeNDER project.
References
Arizton. (2020, April). U.S. Telehealth Market- Industry Outlook and Forecast 2020-2025. Arizton Advisory and Intelligence. Retrieved on April 19, 2021 from https://www.arizton.com/market-reports/telehealth-market-in-united-states-2025.
Bynum, A. (2003, January). The impact of telemedicine on patients' cost savings: some preliminary findings. U.S. National Library of Medicine, National Center for Biotechnology Information. Retrieved on April 19, 2021 from https://pubmed.ncbi.nlm.nih.gov/14980093/.
Centers for Disease Control and Prevention. (2020, August 18). Telehealth in Rural Communities. Centers for Disease Control and Prevention. Retrieved on April 19, 2021 from https://www.cdc.gov/chronicdisease/resources/publications/factsheets/telehealth-in-rural-communities.htm.
Fernandez, J. (2010, September). Population Ageing. Fundación General CSIC. Retrieved on April 20, 2021 from http://www.fgcsic.es/lychnos/en_EN/articles/population_ageing.
Fortune Business Insights. (2019, January). Healthcare IT, Telemedicine Market. Fortune Business Insights. Retrieved on April 19, 2021 from https://www.fortunebusinessinsights.com/industry-reports/telemedicine-market-101067.
Health Resources and Services Administration (HRSA). (2021, January). Telehealth Programs. Health Resources and Services Administration. Retrieved on April 22, 2021 from https://www.hrsa.gov/rural-health/telehealth.
Momentum. (2012). Telemedicine in Spain. Momentum. Retrieved on April 24, 2021 from http://telemedicine-momentum.eu/spain/
Mayo Clinic. (2020, May 15). Telehealth: Technology meets health care. Mayo Clinic. Retrieved on April 19, 2021 from https://www.mayoclinic.org/healthy-lifestyle/consumer-health/in-depth/telehealth/art-20044878.
TeNDER project (2020). TeNDER Project home page. Retrieved on April 20, 2021 from https://www.tender-health.eu/project/.
Rouger, Melisande. (2020, June 24). COVID-19 Pandemic Boosts Telemedicine in Spain. Healthcare in Europe. Retrieved on April 20, 2021 from https://healthcare-in-europe.com/en/news/covid-19-pandemic-boosts-telemedicine-in-spain.html.
Robeznieks, A. (2019, September 16). Telehealth is booming, but who are the power users? American Medical Association. Retrieved on April 22, 2021 from https://www.ama-assn.org/practice-management/digital/telehealth-booming-who-are-power-users.